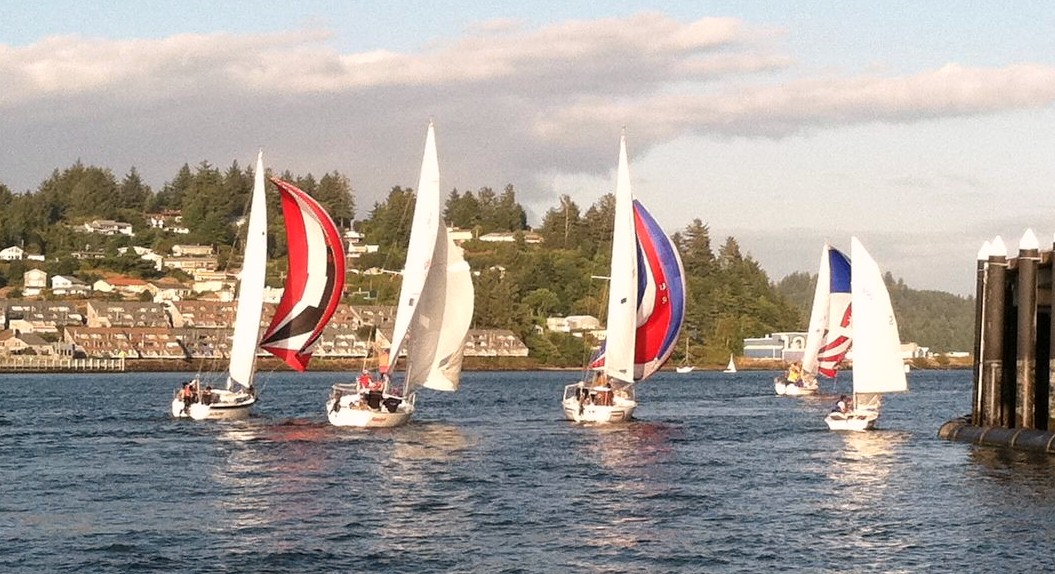 Welcome Aboard!
You've found the web home of Yaquina Bay Sailing School and other Marine Services offered by Capt. Mike Fulmor here in Beautiful Newport Oregon. If it is your desire to have an introductory sail, learn basic sailing skills in small group lessons (2-3 students), get private instruction or coaching on your boat or mine, get help evaluating boats for sale, learn about the systems on your new boat, get advanced nautical training, scatter ashes at sea, get married aboard, get help delivering your boat somewhere, or whatever else you might need involving sailboats or sailing, this is the place on the central Oregon Coast.
Sailing School
While ours is not an official American Sailing Association school, Capt. Mike is an ASA certified instructor up to the Advanced Coastal Cruising level, and your instruction will be the same as other schools offer at about half the price they normally charge.
Classes Offered
Basic Keelboat Sailing- become confident to skipper a 20-27' keelboat in local waters, moderate conditions, daytime hours.
Basic Coastal Cruising- Demonstrated ability to skipper a sloop-rigged auxiliary powered (inboard or outboard engine) keelboat of approximately 25 to 35 feet in length by day in moderate winds (up to 20 knots) and sea conditions. Knowledge of cruising sailboat terminology, basic boat systems, auxiliary engine operation, docking procedures, intermediate sail trim, navigation rules, basic coastal navigation, anchoring, weather interpretation, safety and seamanship.